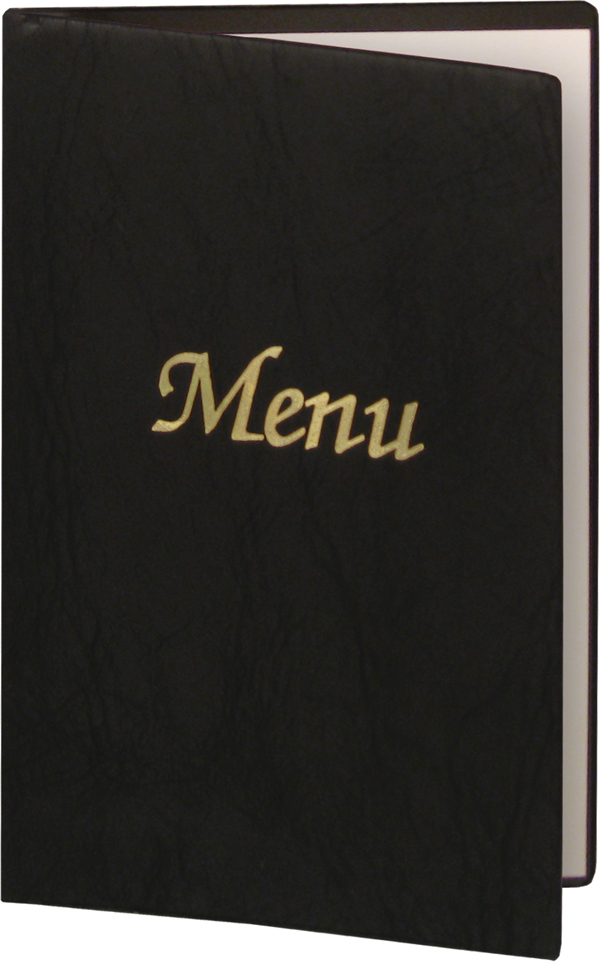 The CV-700 Menu cover is available in black only, in your choice of three different cover treatments:
A. No imprint at all, just a plain black cover.
B. Your restaurant or facility's actual logo and/or typeset imprint.
C. The standard no-extra-charge " Menu " imprint- in elegant bright gold foil- as shown above.