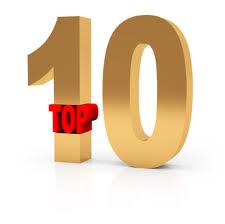 New for 2017: Top 10 Ways to Use Social Media to Promote YOUR Restaurant.
All kinds of businesses are using social media to promote their content and their brand online, and restaurants are no stranger to this approach. But what is the most effective way to go about restaurant promotion through social media networks?
We've compiled 10 tactics to help you create an effective social media strategy for your restaurant:
1. Create a Fan Page on Facebook: Creating a separate Facebook page solely for your restaurant is extremely important. Did you know that 51% of people who responded to a social media survey said they are more likely to buy something for "many" or "a few" brands that they have become fans of on Facebook?* Having a fan page that customers can "like" on Facebook can lead to brand recognition and loyalty. Give your Facebook fans incentives to "like" your page by offering Facebook-fan only offers and discounts!
2. Tweet, tweet, tweet! In addition to utilizing Facebook to promote your restaurant via social media, you should consider Twitter as well. Twitter is a micro blogging site that allows users to send 140-character messages to each other. Twitter is a way to send short, quick messages, like promotions or daily deals, to your followers. Also, when you tweet something interesting about your restaurant, your Twitter followers have the option of re-tweeting it so it reaches an even broader audience. You can even tweet fun photos like customers reading their menu covers or of the lunch-time rush. Some of your customers may prefer Twitter to Facebook or vice versa, so they may not be present on both sites. Therefore, it is essential to cross promote your deals on each platform.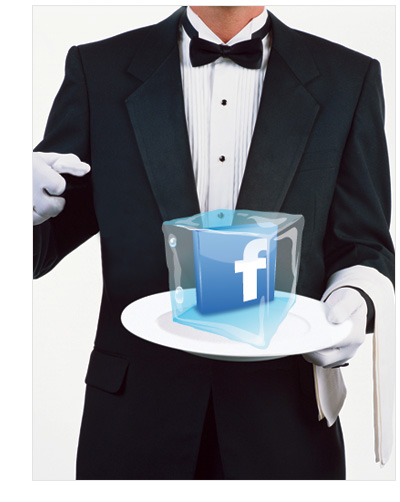 3. Listen: Social media from a business perspective is all about listening. Listen to what consumers want and try your best to give them what they want using your resources! If you are using Twitter, search for keywords relating to your restaurant. You can even search phrases like, "where should I go for lunch?" and Twitter will bring back a bunch of tweets pertaining to your search query. This is where you can step in and offer up your services! It is important to not be too sales oriented, as you don't want to come off as pushy. Simply answer genuinely and tell the Twitter user about your restaurant!
On other social sites, listen to customer feedback and suggestions and try to incorporate their ideas when you can. Also, be sure to thank all of your customers for their recommendations and comments to assure them you are really listening!
4. Stay Connected with Foursquare: Foursquare is a website that allows users to "check in" to the different venues including stores, restaurants and events. Many Foursquare users have downloaded a mobile application that allows them to "check in" to places on their smart phones. By claiming your business listing on Foursquare you have the ability to see who is "checking in" to your restaurant in real-time. When someone checks in to a venue the most out of anyone else, Foursquare declares that person the mayor of that location. Many businesses have begun offering deals to the person who becomes the mayor, since he or she is a very loyal patron.
5. Blog Away: Do you have a website? If so, you have the capacity to have a blog! A blog is a great outlet to publish content that you can then share on social networks. You can blog about anything related to your company or your industry, but make sure it is worthwhile for the reader. Share interesting facts or information about the food you serve, or even recipes of your most popular dishes! Then, link to these posts when you participate on social media networks like Facebook and Twitter.
Another great tactic is featuring customer restaurant reviews as guest blog posts! This way you are both encouraging engagement and are also giving customers something they will want to share with their social media networks.
6. Use Yelp: Yelp is a social site where users can leave company reviews. Chances are there is already a Yelp page created for your restaurant, but you can claim this page by submitting business details that will confirm you as the owner or manager. Once you have claimed your page you are able to respond to reviews and see analytics if you participate in advertising. Also, people can connect their Yelp and Foursquare accounts so their Foursquare check ins will show up on Yelp. If you are doing any local search marketing for your business online, Yelp is a necessary listing to claim, and the same goes for Merchant Circle and Urbanspoon!
7. Give people a sneak peek: Videos are a great way to give people a behind-the-scenes look at your restaurant and even short videos capturing employee interviews or of the chef cooking up a signature dish. Once you record the videos, upload them to YouTube and start promoting them on your other social media channels! A great way to encourage customer participation is to interview them and feature the videos on your blog or another social site. If your customers are featured they will be more likely to share the content themselves.
8. Get Alerted by Google: Setting up Google alerts for your restaurant name is a great way to track brand mentions on the Internet. To do this, visit http://www.google.com/alerts and set up an account. You can tell Google to send alert messages to your e-mail whenever your restaurant name is mentioned online and they will send you a link to the site where your restaurant is mentioned. By doing this, you can track the sentiment people have with your restaurant whether it is positive or negative and even respond in a timely fashion.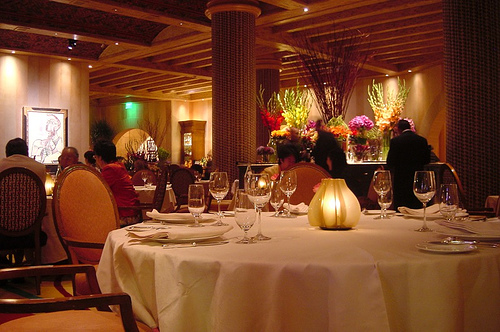 9. Go mobile: Many restaurants, like Chipotle and Pizza Hut, have created their own mobile applications that allow customers to place food orders on their smart phones. Though this may not be an option for all restaurants, it is definitely something to consider if a large portion of your target market uses smart phones. If you cannot create a custom application, create a mobile version of your website that allows customers to surf your site easily on their phones.
10. Create a social media editorial calendar: Create a calendar that shows what dates and times certain pieces of content will be distributed. The best way to do this is include all the different social distribution channels (Facebook, Twitter, YouTube, etc.) and detail what pieces of content you are going to promote through each channel and at what time. Even though you may think posting on social sites often is important, think quality over quantity. Reliability and consistency is always appreciated, so make sure you are promoting quality content whenever you offer information or resources.
Also, be aware of your audience on each social site. Knowing your audience and your target market will change what and how often you share content. And last but not least: encourage engagement. Don't forget about scheduling in spots on your editorial calendar to ask customers questions or take polls to encourage engagement!
So there you have it… 10 ways to create an effective social media marketing plan and promote your restaurant! Have you employed a social media strategy for your restaurant? What tactics have you found to be successful?
Oh, here's a bonus link, and a great article on Restaurant Social media: The Expert Guide: Restaurant Social Media
*http://www.mediabistro.com/prnewser/are-your-facebook-fans-more-likely-to-buy-stuff-from-you_b3279