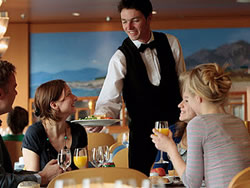 Most Popular Café Menu Covers

1. Advantage® Leatherette Edge
& Spine Café Menu Covers

2. Vogue® Nylon Fabric Edge & Spine Café Menu Covers

3. Metro® Contemporary Clear Edge & Spine Café Menu Covers

4. Retro® 50's Clear Edge & Fabric Spine Café Menu Covers

5. Fiesta® Mexican Translucent Tinted Edge Café Menu Covers

6. Simplicity® BoxSTOCK
Café Menu Covers - Save $$$
Lowest US/Canada Price By Far!

7. Lucent® GOOD– ALL-CLEAR
Vinyl Menu Covers - Save $$$

8. Clarity® BEST- ALL-CLEAR
Vinyl Menu Covers - Save $$$


FREE SHIPPING means Menucoverman pays the freight. Certain minimums must be met, & Free Shipping does not apply to all geographic areas.



PRICES SHOWN are for the pictured product. Many other configurations are available for that product line. Click the pic to view all the variations & their prices.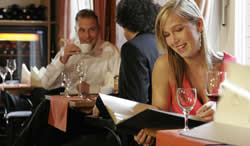 Your Popular Menu Covers
Advantage Leatherette Edge
Allante Padded & Stitched
All-Clear Heat-Sealed Vinyl
Augusta/Ball, Tassel Elastics
Augusta Spirals for Big Menus
Bistro/Most Avail Finishes
Cascade Casebound

Chesterfield Country Club
Chicago Menu Board
Copper Patina
Cork Mediterranean Look
Delight Two-Toned Covers

Eastman Photo Cover
Fiesta Mexican Menu Covers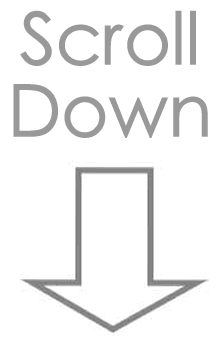 Hampton Techno
Harley Deluxe
Harley New York Chic
Iridescent Reflects Light

Leather - Genuine Leather
Magnetic Menu Boards
Metallics - Brushed
Metro Contempo Cafe
Monticello DieCut
Pacifico Budget Pajco
Pajco Low-Cost

Pinehurst for Large Menus
Rattan & Wicker
Retro Cafe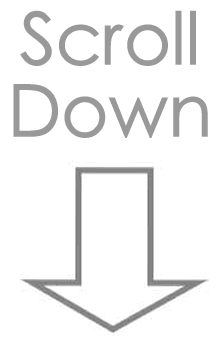 Sedona Southwest
Seville Deluxe

Seville Value
Simplicity Nylon Fabric Edge
Slimline Two-View's
Spiral Bound Covers
Stratford Brasserie - Casebound
Tamarac - Classic Look
Vinyl Budget Imprinted Covers

Wicker & Rattan
Vogue Nylon Fabric Edge
Wood - Carve A Name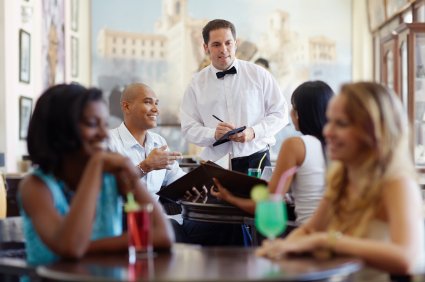 All Products - Alphabetically
A-Frame Sidewalk Chalkboards
Acrylic Table Stands
Add-A-Pages & Add-A-Flaps
Allante Padded Imprintable Covers
All Clear Vinyl Menu Covers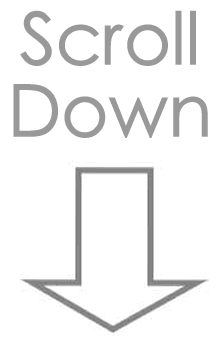 Aprons for Waiters
Aprons, Imprinted
Augusta Menu Covers

Augusta With Spiral Pages
Authentic Wood Binder
Authentic Wood Menu Covers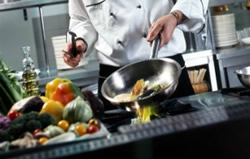 Barbed Elastics for Menu Covers
BBQ Caddie for Condiments
Beer Mugs
Beverage Napkins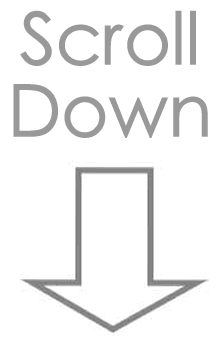 Bistro Menu Covers

Bistro Check Presenters
Bistro Table Tents
Bistro Wine Lists

Café Menu Covers - Deluxe
Café Menu Covers - Budget
Captain's Books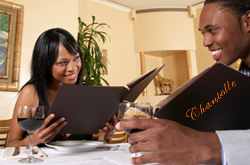 Captain's Desk Blotter
Casual Dining Placemats
Chalkboards, for Wine & Menu
Chalkboards, Sidewalk A-Frame
Check, Guest Checks
Check Presenters

Chef's Coats
Chef's Hats
Chef's Jackets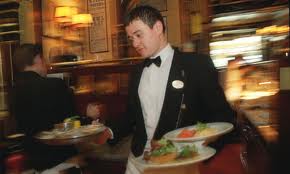 Chesterfield Menu Covers
Chicago Menu Board-ScrewPosts
Chipboard Stiffeners for MenuCover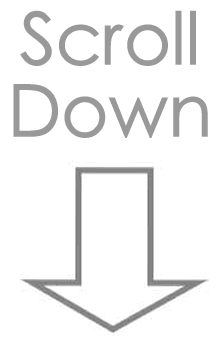 Clear Spiral Menu Covers
Clear Vinyl Menu Covers
ColdStor™ Rolling Bin
Colored Vinyl Covers
Condiments Holder BBQ
Contempo Placemats

Copper Menu Covers
Cork Menu Covers
Custom Imprinting Guidelines
Custom Menu Covers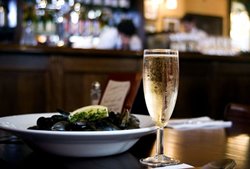 ____________________________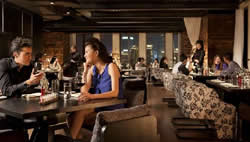 Delight Hardback Menu Covers
Dessert Lists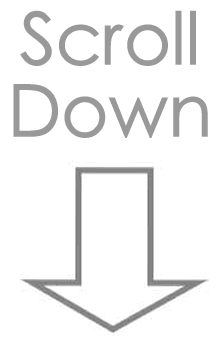 Digital Wine Lists

Diner Menu Covers
Dunnage Racks
Eastman Menu Covers

ECONO-Heater for Dining Rooms
Elastics for Menu Covers
Envelopes, Restaurant - Imprinted
Fiesta Mexican Menu Covers
Flashing Neon Sign Boards

GENERAL INFORMATION PAGE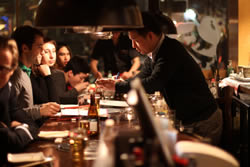 Glasses, Drinking
Guest Check Presenters
Guest Checks
Hampton Menu Covers
Harley New York Menu Covers

Harley Deluxe Menu Covers
Hotel In Room Directory
Leather Menu Covers
Lucent All Clear Vinyl Menu Covers
Luncheonette Menu Covers

Menu Boards, Magnetic
Menu Chalkboards for the Wall
Menu Clips - Hold Specials In Place
Menu & Condiments Holder
Menu Papers, Print Your Own Menu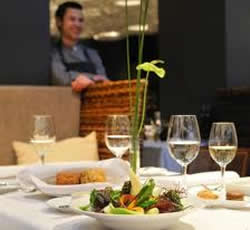 Menu Roll Stands
Metallics Menu Covers
Metro Menu Covers

Microfiber Cleaning Cloths
Monticello Die Cut Menu Covers
Napkins, Dinner
Napkins, Custom Imprinted

Pacifico Budget Pajco Menu Covers
Pajco Low-Cost Menu Covers
Patina Copper Menu Covers
Pinehurst ScrewPost Menu Covers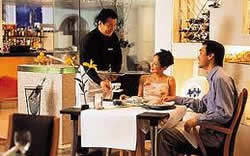 PROMOTE YOUR RESTAURANT!

Placemats, Vinyl, Imprintable
Placemats, Paper, Imprinted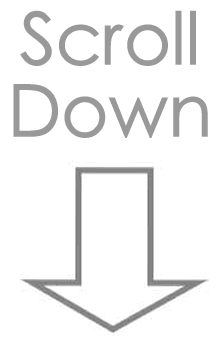 Preprinted Menu Papers
Rattan Menu Covers

Recycle Bins
Restaurant Owner Resources
Restaurant Sign Boards

Reservations Book
Restaurant Guest Checks
Restaurant Menu Covers
Retro 50's Menu Covers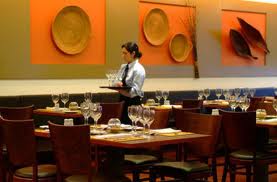 Restaurant Table Tents
Roll Stands
Sandwich Menu Boards, No Imprint
Sandwich Menu oards, Imprinted
Sedona Faux Leather Menu Covers
Seville Value Menu Covers

Seville Deluxe Menu Covers
Sewn Cover Accessories
Sewn Pajco Menu Covers

Sidewalk Signs
Slimline Menu Covers
Spiral Bound Clear Menu Covers
Stratford Brasserie Menu Covers
Table Mats - Imprintable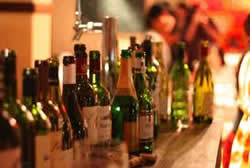 Table Stands - Acrylic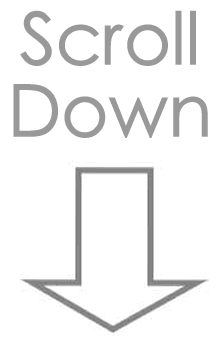 Table Tents - All Styles
Table Tents - More Ideas
Tamarac Menu Covers
Tasseled Elastics
Tassel Menu Covers
T-Roll Stands

Tarifold for Handy Recipe Display
Tassels, Cords & Barbs
Textured Placemats
The Menu Roll

Three-Sided Table Tents
Tuxedo Leather Menu Covers
Vogue Nylon Fabric Edge Covers
Waiter's Jackets - White
Waitperson Pad Holders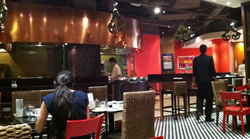 Wine Wall Chalkboards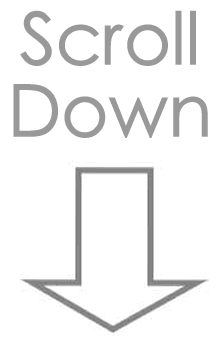 Wine Glasses
Wine List Covers
Wine Storage Racks

Wood Binders
Wood Menu Covers
Wood Reservations Book

Woven Casual Placemats
Restaurant Halloween Themes
Restaurant Rewards Program

Restaurant Profitability
Restaurants & Social Media
Restaurant Marketing Trends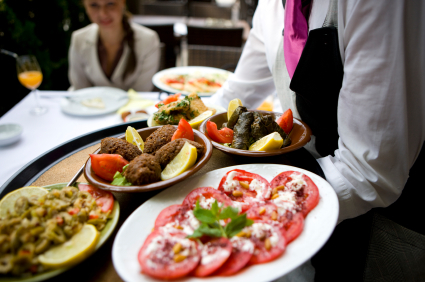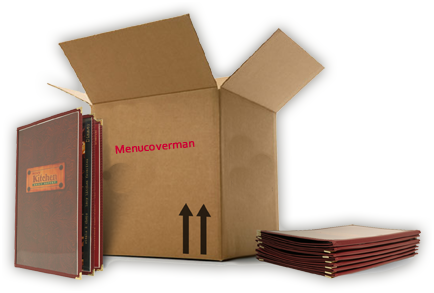 ____________________________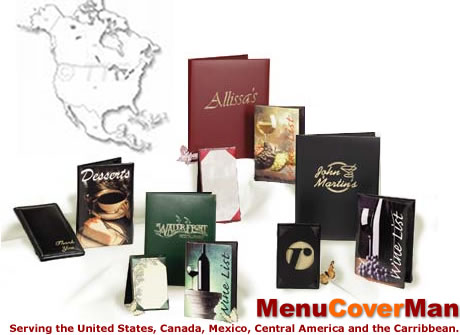 Wine List Presenters

Your wine inventory investment is formidable these days- even if your offering is modest. Make the most of the point-of-sale.. talk to your patrons with Menucoverman's Wine List Covers.

With verve, panache & style, you'll portray your collection with the utmost confidence.
Organize recipes & work..

Tarifold organizers are employed in thousands of commercial kitchens across North America.

There are no electronics to spark & fizzle- just clear & visible access to recipes, work schedules, catering plans, supplier information & staff contact information.

Availabe in a stunning array of useful configurations.
Roll COLD beverages to..

..PRECISELY when & where they're needed.

The ColdStor™ Food, Ice & Beverage Bin is a lifesaver for caterers, stadiums, off-location events, parties, etc.

This amazing unit has capacity to spare, is available in a moment's notice, & can handle the big jobs. Take a look!
The Menu-Roll Stand

Never has there been a better 'silent salesman' than Menucoverman's Menu-Roll Stand.

It's got an exciting appeal that always remains fresh.

The desserts, drinks & specials you showcase on the Menuroll Roll Table Top Stand get ordered all day long.

Wood & Acrylic bases in-stock.
Social Media Savvy

All kinds of businesses are using social media to promote their content & their brand online, & restaurants are no stranger to this approach.

But what is the most effective way to go about restaurant promotion through social media networks?
Recycle Bins for Kitchens

Blueberry Brands EcoBin™ recyle bins are the best recycling bins available on the market today due to their ergonomic design, sanitary features, innovative fabrication, strong weight capabilities & durability.

Indicated for public spaces & comercial kitchens, caterers & banquet halls.
Outdoor Cigarette Disposal

Blueberry Brands, LLC presents The Disposer™, a proven & attractive solution that extinguishes & eliminates unsightly butts, empties in seconds...where the problem begins.

Great for outdoor food service areas.
More Menu Covers..

Don't see what you want on this page?

Here's a great selection of other menu covers, styles & ideas for you to consider.
Waterproof Menu Covers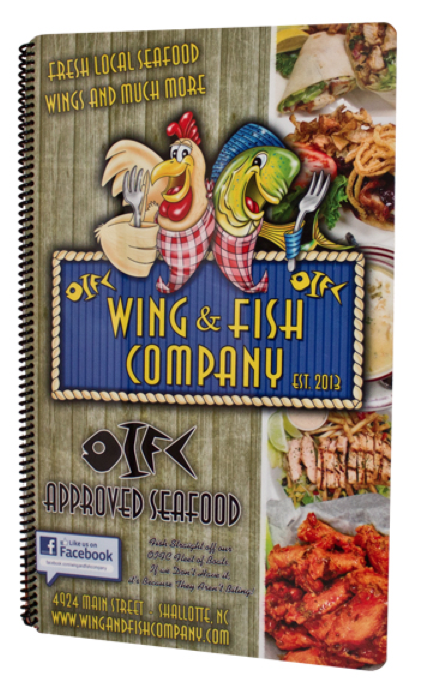 Waterproof Menu Covers

Long Life, Easily Cleaned, Colorful, & well, just fantastic!

Tell us what you want to say, & we'll put it all together for you.

Working in sync, you'll receive a spectacular one-of-a-kind menu- including all design work, printing, laminating, & binding. It'll be the size you want, & the number of views you need.

The covers last & last as water can't hurt it, & the spiral binding is tough. Plus- we'll keep your covers on file digitally, so when it's time to upgrade pricing or design, it's done simple as pie. Call today to discuss your requirements.
Your lowest price cafe
menu covers..
Simplicity® BoxSTOCK
Café Menu Covers
New & fresh.. premium quality menu covers will last for years..

Made with heavy-duty graphic-grade rigid vinyl- it stays flat. If your budget demands savings, you are in the right place. Price shown is for double-stitched 8.5" x 11" 6-view. Many other sizes & configurations & 99% in-stock. Ships today! Imported.

& your longest lasting..

Advantage® Leatherette
Edge Café Menu Covers
The most popular & longest-lasting cafe menu covers in North America.

Here's a tried & true cafe menu cover that's proven to last longer in busy environments than any other. USA made, heavier, thicker-edged, more resilient, highest quality, double-stitched, elegant & just plain beautiful. Price shown is for 8.5" x 11" 6-view. Many sizes & configurations in-stock for shipment today. Made in USA..
Translucent tinted edge & spine..

Fiesta® Mexican-Themed Bright & Colorful Edge Café Covers
Your patrons will marvel at the stunning translucent color that shines right through the edge.

Yours is a bright & bustling restaurant where fun mixes with a festive lively ambience. Whether a proud Mexican restaurant, or any happening eatery looking for a lively, trendy & colorful cafe cover, this could be the one for you! Made in USA.

& a clean clear edge & spine..
Metro® Contempo Clear Edge
& Clear Spine Café Covers
Clear, lucid & dazzling, to be sure.

The colorful thread stitching shows right through the clear edges, & the spine is also see-through & crystal-clear. POPULAR due to its clean & fresh look! Your choice of colorful threads. Yes- think different. Made in USA.
New York City chic..
wherever you may call home.

Harley New York Menu Covers
Harley New York is the cosmopolitan statement. It's resilient, sophisticated & ready to engage. Picture your logo right there.

Casebound padded covers with a sligth grain texture, & coordinating interior album-style corners (Green, Navy & Wine); also, Black interior album-style corners (Black, Brown, Butterscotch, Charcoal, Red & Nugget) Smooth flowing edges..there's no stitching. Made in USA.

Folks just wanna have fun..

Retro® Colored Spine
Clear Edge Café Menu Covers
The 50's are more popular today than they were in the 50's. Hmmm....

They'll fall in love with you the moment you put this nostalgic cover in their hands.. memories of a happy time burst forth- they know they're in for a fun occasion when they start their dining experience. Made in USA.
Best imprinted CASEBOUND..

Stratford Brasserie
Casebound Menu Covers
The quality is in, & your name goes on.

Stratford Brasserie Menu Covers offer just the right balance of depth & light, & show off your name against a lustrous deep-field background. Refined imprinting process. Select sizes in stock, & ship today, or imprinted in just 5 business days. Click the pic to view other impressive gold & silver foil imprinted samples. Made in USA.

Your Best Nylon Fabric Edge
Stitched Menu Covers


Vogue Superior Quality
Deluxe Café Menu Covers
Get to know Vogue, & you'll be thrilled with your choice. It's simply splendid.

You know you're giving your patrons the very best when you put a Vogue menu cover in their hands. The variety of glistening fabric edge finishes available is tops in the industry.

Refined detail & appearance. These are the covers that last & last! Made in USA.
Refined Padded Imprintable
Harley Deluxe Padded
Imprintable Menu Covers
A crisp, clean presentation sets the stage for gracious dining.

Coordinating interior, subtle grain pattern, deluxe gold corners, & the finest imprint quality. You'll be proud to offer these exceptional covers to your patrons. Made in USA.

Smooth Sleek Imprinted Pajco
Classic Pajco Highest
Quality Menu Covers
Sleek, refined & contemporary, here's an imprinted cover with status.

Precision-made, premium & ready to work for you, sewn-edge Pajco is one of the proven winners for restaurant owners everywhere. Expertly imprinted with your logo Made in USA..
Two-toned sets a new tone..

Delight Menu Covers
Hardback, imprintable & smart looking.

These unique & expressive stitched-edge covers might be just right for you. Custom imprinted menu covers are available in a dazzling array of colors & matching or complementary trims. Click the pic to see more exciting samples.. & life-size full-screen enlargements! Made in USA.

Revel in the New SouthWest..

Sedona Soft Faux
Leather Menu Covers
A leather look & feel sets an unmistakable mood to the start of any dining experience.

Sedona is the magical new menu cover that allows you to have the prestige of expensive soft-grain leather- without the high price of leather. Your imprint will look particularly impressive on a pristine & new Sedona platform. Made in USA.
Change your menu quickly..

Chicago Menu Board
1. Print your menus.
2. Hole punch them.
3. Assemble with the screw posts supplied on the cover & VOILA!

..a perfect & amazingly unique menu every time to showcase your artistry. Slim lightweight design. Detachable hinge. Easily accommodates up to 12 Pages. Create fetching one-of-a-kind designs.
Made in USA.

Fun, fast & did we mention.. easy?

Magnetic Menu Board
NEW Magnetic menu boards are a SNAP to change.

And, they're IN just about everywhere.. You don't have to open the menu cover up.. the magnetic hinge holds your menu securely for viewing.. what's to be seen is front & center - obvious, accessible & attention-grabbing. Made in USA.
A timeless classic..
& here for you.

Tamarac Textured Menu Covers
Elegance never goes out of tyle.

Padded textured finish adds an unexpected dimension- & the unique varying texture yields a classical sense of something timeless & refined. INSTOCK BLANK CAN SHIP TO YOU TODAY, or imprinted & shipped to you in just 5 days! Stocked in a classic Black, Brown & Grey finish, Two-View, 8.5" x 11" or 8.5" x 14".
Made in USA.

Direct, elegant & affordable, Slimline is the way to go..

Slimline Menu Covers
Two-view & thin, classy black album style interior corners hold your beautiful menus.

Enjoy a slimmer profile than other casebound menu covers. Here's why: It's easy for your servers to carry to station, easy to retrieve, & easy to store where space is tight- without sacrificing appearance. Leather-like feel.. & thinner than all the rest! Made in USA.
Genuine leather is for real.

Genuine Tuxedo Leather Covers
Genuine Tuxedo Leather. It's your classic & quintessential leather padded cover.. only top quality leather is employed to produce this impeccable menu cover.

These are sumptuous menu covers- they feel good to hold in your hands- & are indicated for the very finest restaurants & country club dining venues.

Not all leather menu covers are of the highest grade.. Menucoverman's are the best you can buy.
Made in USA.

Perennially popular. Built to last, & with the most available finishes.

Bistro Menu Covers
For better restaurants everywhere, Bistro menu covers offer you the presentation you are looking for- contemporary, Tapas, Asian, Fusion, Continental & Cosmopolitan motifs.

Solid, rigid, casebound covers with album-style corners. More fabric & high-grade vinyl choices than you can shake a stick at. mprintable- & irresistable. Made in USA.
Looks fabulous.. & costs less.

Seville Value Menu Covers
Seville menu covers deliver value while maintaining a positive & upbeat look.

The popular price point allows for economy without sacrificing genuine quality & longevity. Coordinating trim, stitched edge, gold corners, slight grain texture, interior insertable pockets, imprintable. Some of these are Quickship, too. Made in USA.

You want that first impression to be a magical moment.

Seville Deluxe Menu Covers
You can count on your new Seville Deluxe Menu Covers to do that in stunning fashion.

That's what your patron experiences when your server hands them their gorgeously foil-imprinted menu covers.. & a magical evening begins. Seville Deluxe features elegant album-style corners on every interior page- classic & classy! Made in USA.
After 18 holes, there's this..

Chesterfield Golf Country Club Menu Covers
Your patrons will delight in the rational sensibilities this beautiful cover evokes.

Chesterfield Golf Clubhouse Menu Covers work well in Golf & Country Club dining rooms, & are well-suited for any restaurant environment where an under-stated, straightforward yet still rich presentation is called for.

Padded covers have a soft leather-like feel with a textured grain. Album-style corners hold indvidual menu sheets Made in USA.

Clarity is the VERY BEST- It can ship out to you today!



All Clear Vinyl .. the clearest & longest lasting all-clear vinyl menu cover you can buy.

Clarity® All-Clear Vinyl Covers
Display your beautiful inserts in these practical, economical & 'clearly' elegant vinyl cover.

Clarity is your longest lasting clear menu cover, the best quality you can buy when it comes to all clear vinyl covers, & features a wide selection of configurations & sizes. Made in USA.
Authentic cork- a soft romantic story whispered on the wind..

Cork Menu Covers
Cork evokes a quiet mediterranean mood, invoking thoughts of wine.

It's real & you can watch your patrons smile in satisfaction when your server delivers these. Experience it- it's an amazing look & feel!

Casebound, padded, authentic cork material, black interior & album style corners. Made in USA.

Shamelessly uppercrust..
& it's all yours!

Harley Deluxe Menu Covers
Textured grain finish offers a sumptuous feel. The 3-sided light-colored stitched thread completes the preppy cachet.

Casebound padded covers with a sligth grain texture, & coordinating interior album-style corners (Green, Navy & Wine); also, Black interior album-style corners (Black, Brown, Butterscotch, Charcoal, Red & Nugget.) Stitched-edge, smooth gold corners standard- smooth silver corners upon request. Made in USA.
Made in USA.Elegant holder for the traditional one-page folded menu.

Augusta Traditional Menu Covers
Utilizes elastic cords, barb, ball or tassel to hold menu in place.

Look carefully at the lower left hand corner in the image above and you'll see the external & traditional decorative spherical steel ball.

Augusta Menu Covers are the way things used to be: they hold a single page in place with an elastic cord. You can use two or four of those 'views' on the folded page. This cover is casebound & padded.
Made in USA.

Large menus, expansive wine lists.. here's the way to show it all.

Augusta Spirals Menu Covers
Classic, classy & capacity to spare.. indicated for the finest restaurants & wineries.

You can easily add or remove pages, showcasing different menus, special events, catered banquets, desserts or special wines & liqueurs.

Padded covers with clear spiraled pages. One spiral page included in price. Additional spiral pages available for up to 12 pages & 24 viewing sides.
Made in USA.
Sleek Iridescent Glamour..

Iridescent Menu Covers
Give your patrons the sophisticated & glamourous experience of this exemplary padded menu cover.

Brilliant, glossy & reflective, the nuanced Iridescent menu cover features a smooth texture on its face, with a sleek interior. Vibrant custom imprinted menu covers are part of the cachet of your restaurant. Made in USA.

Rattan weaves its way
into your patron's heart..

Rattan Menu Covers
Reflect your personal zeitgeist & ooze atmosphere. People will know.

Go ahead.. create that mood with this spectacular concept cover. The organic woven texture brings you back to Mother Earth, to what's true & to a tranquil sense of well-being.

Indicated in Pan-Asian restaurants, tropically themed eateries, & anywhere a rattan or woven look will enhance your themes. Made in USA.
Monticello gives you a window on a logo, theme or design.. & that makes all the difference!

Monticello Die-Cut Menu Covers
Stand out from the crowd.. design your own custom die-cut menu covers today!

A die-cut window opening dramatically displays your chosen photo, imprint image or design. You can even include a genuine copper patina, as shown in the blue cover above.

Laser engraving on wood offers a compelling look as well. Distinguished restaurants make the cut..
Made in USA.

Eastman showcases a photo or a collage.. when you want your resolution to be sharp..

Eastman Photo Menu Covers
You'll get the picture & so will your patrons! Take a graphic concept & let your imagination soar.

Art + photography + creativity =
a compelling & pleasing presentation that will wow them.

Full color, edge-to-edge, amazing crisp detail
Made in USA..
Do you want menu covers that soar to the apogee of cachet?

Brushed Metallic Menu Covers
Brushed metallic menu covers conclusively make the ultimate statement about your restaurant's caliber & refinement.

Scintillating, smart, reflective, accomplished, & add a measure of gravitas.. that's the Brushed Metallic presentation.

6 gorgeous finishes to choose from: Brushed Bronze, Chrome, Copper, Gold, Silver & Steel. Please do take a look at close-ups of the brushed material. Click on the pic & witness the state-of-the-art in the craft of USA menu cover manufacturing. Made in USA.

Every Patina cover is unique..

Copper Patina Menu Covers
Every patina finish is different- no two are alike, due to unique engraving process on the face of the cover.

Patina menu covers are brand new but they allude to something old.. history, tradition, richness & a marked sense of authenticity.

Your patrons will feel a part of that richness the moment they take hold of these sumptuous & impressive copper menu covers. Truly- this is one of the finest menu presentation products on the market today. Made in USA..
Good size creative menus are more than possible with this platform..

Clear Spirals Menu Covers
The simplicity of Menucoverman's clear spiral menu covers belies their incredibly high acceptance factor: they're hip, trendy & definitely 'in' from Hollywood to New York's Restaurant Row.

You'll be able to creat just the menu cover you want.. size, number of pages, & of course content: take graphics quality paper, print your menu including colorful imagery, insert- & just like that you have a stunning presentation that will inspire the results you seek Made in USA..

Pinehurst handles the largest menus & winelists in stride..

Pinehurst Menu Covers
Have a large menu or winelist? Imagine displaying all your wonderful wines & spirits, or swapping out dinner or catering specials pages as needs request, easily.

Pinehurst promises a limitless listing of your offering. Pinehurst utilizes a tried & true screwpost technology to get it done.

Also available equipped with a convenient high-capacity ring binder system. Made in USA.
The Private Label Collection
When you've got to do the job for less consider these budget menu covers:
most are in-stock, many can be imprinted, & they'll keep your plans on track.

Private Label imprinted CASEBOUND..
Cascade® Casebound
Value Menu Covers
Shopping around for the lowest cost imprinted casebound cover? This would be it..

Cascade menu covers are your ticket to the classic look in your restaurant. Made from a rich, beautiful leather-like material. There is no stitching. Price shown is for 8.5" x 11 - 2-view. You read that price right.. plus, many other sizes. Blank ships today- -99% in-stock! Imprinted in 5 days. Imported.

Private Label Lucent All Clear Vinyl. Your least cost all clear cover..

Lucent® All-Clear Vinyl Covers
A boon to your budget, for sure! Consider Lucent when you simply need the lowest price in town.

Lucent is your least expensive clear menu cover, & it's also the least expensive menu cover of any type that you can buy.

Available in one, two or three panel configurations, all in 8.5" x 11" insert size. Imported.
Private Label
Padded Imprintable

Allante® Padded
Imprintable Menu Covers
You'll appreciate this gorgeous cover- alive with elegance- yet keeping the price way down with interior cafe-style pages & gold corners. Imagine your imprint right there. 99% in-stock! Imported.


Good Nylon-Stitched Edge

Simplicity® Budget Nylon
Fabric Edge Menu Covers
A better look & feel at a very low price.

Nylon fabric binding edge covers are great quality, & will last for years. Heavy duty graphic grade 10 gauge rigid vinyl stays flat. An economical alternative for tight budgets. 99% in-stock & ships out today. Imported.
Private Label Pajco - Imprinted!

Pacifico® Budget
Pajco Menu Covers
The lowest-cost imprinted menu cover you can buy. Your logo will look great.

Pacifico Pajco menu covers are an affordable quality semi-flexible cover with inside cafe-style pockets. They are made from a premium soft leather-like thick supported vinyl. 99% in-stock! Imported.

Your lowest price cafe
menu covers..
Simplicity® BoxSTOCK
Café Menu Covers
New & fresh.. premium quality menu covers will last for years..

Made with heavy-duty graphic-grade rigid vinyl- it stays flat. If your budget demands savings, you are in the right place. Price shown is for double-stitched 8.5" x 11" 6-view. Many other sizes & configurations & 99% in-stock. Ships today! Imported.
Your Deal of the Day..

Box

STOCK

™ Menu Covers

2 Panel • 4 View • 8.5" x 11"

Stitched $

2.19

Each - BX/25

Free Shipping - In Stock
$99 order gets Free Shipping


$14.50 Guaranteed Flat Rate under $99




Here's the complete selection.. many sizes, different configurations- Clarity® all clear vinyl menu covers are inexpensive, & they're 100% in stock & can ship out today.

This is a great choice where "truly low cost" meets "easy to clean!"
All sizes
in-stock!
Live customer service

Call to place orders, ask questions & discuss your needs.. immediately- there's no frustrating, automated list of options. Just call & talk.. right now.

Experienced, knowledgeable & friendly US & Canadian customer service representatives are standing by, 9AM to 11PM, EST, 7 days a week.
Menu Cover Stiffeners

Chip Board Stiffeners for Menu Covers.

If you find your stitched-edge menu covers flopping over, or you see your patrons holding them at the top and the bottom, you may wish to consider inserting low-cost stiffeners to fix the problem.
Table tents talk..
"Pitch with
your tent!"

A great selection of table tents, from inexpensive to very elegant, allow you to talk to your patron throughout the meal- & increase your ticket size.
Woven Casual Placemats

Contempo Woven Vinyl Placemats

Add elegance to your tabletop with great textures & colors that create an everlasting impression for your guests.
The Menu-Roll Stand

Never has there been a better 'silent salesman' than Menucoverman's Menu-Roll Stand.

It's got an exciting appeal that always remains fresh.

The desserts, drinks & specials you showcase on the Menuroll Roll Table Top Stand get ordered all day long.

Wood & Acrylic bases in-stock.
Waiter Waitress Aprons
Sharp looking & easily cleaned- waitstaff aprons are in stock for immediate shipment to you.

Tuxedo, bistro bi, half-bistro & waist aprons are priced right.

Custom fibers don't shrink & never need ironing. An intelligent choice: color-fast & stain resistant too.

Please take a look.
Menu & Condiment Holder

The MACH-1 BBQ Coated Wire Restaurant Menu & Condiments Holder from the Menucoverman is designed to please both patrons & management.

Keep everything neat & organized on every table, & make refilling easy, too.
A-Frame Sidewalk Board

A-Frame restaurant grade outdoor high-quality chalkboard sign. Beautiful solid oak wood frame with hinged top.

Available in 5 standard finishes.

Dimensions: 24" x 36" chalkboard on each side.
Acrylic Table Stands

Acrylic Table Stands are an important component today in assisting you in maximizing profitability.

Patrons appreciate the clarity of information that is available to them throughout their dining experience.
Free Menu Covers Catalog

Take a look at the Menucoverman 36 page catalog.

Get great ideas to enhance your restaurant's efficiency, profitability, image & appeal. View online, or offline.
The T-Roll Stand
Featuring thick, solid crystal-clear acrylic construction, Clearview T-Roll Metal Ring Table Tents / Stands guaranty a bold contemporary look.

It invites with a bold presence that gets their attention & has them flipping through the choices, & piping up about what they want.. right now!
Presenting your vision
It's all about the presentation.

Menu Covers preserve & protect your menus, & impart the tone of your restaurant. Engage the expectations of your patrons.
Placemats

6 different styles of placemats make your choice easy! Smooth, textured, Sports Series, Woven Vinyl & Tightweave® Woven Vinyl Restaurant Placemats are worth a peek!
Guest Checks

Take orders quickly!

Sized to fit in apron or uniform pocket, these guest checks are great for restaurants of all sizes.

Plenty of space for server, table number, order details, more.
Guest Check Presenters
Keep the experience of graceful presentation alive right up until your guest's departure.

Order the Menucoverman's suave Guest Check Presenters today.

Available in soft feel & hardback finishes.
Low factory pricing

Most of the products on this website are made right here, & ship factory direct to you.

Factory pricing & sourcing always benefits you with the lowest possible cost, & the fastest shipping times.
Country Club Table Mats

Country Club Table Mats coordinate with your club or restaurant's decor, & add the distinguishing statement of impeccable taste & recognition.
Real Wood Menu Covers

Authentic wood menu covers are rich, warm & natural.

Let your patrons experience something entirely new & different, & let them know they've come to the right eatery.
Fast delivery always

Stock items will ship right out. Custom made products are produced quickly.

Need expedited service? You can count on it. Talk to us about your needs today.
USA & Canada Deliveries

Menucoverman delivers throughout the USA & Canada every single day.

Live, real & down-to-earth US & Canadian phone representatives serve you with on target information, courtesy & aplomb, wherever you may be.
Serving you for 37 years

Whether you need the least expensive menu covers in large quantity, or high-end casebound covers embossed with your restaurant's name, call Menucoverman today.

Your goals are our goals.
This is a big website
There are over 50 pages of menu covers, & other products for your restaurant, hospitality or food-service operation.

Take your time, & please look around.
Imprint that menu cover
Your art will never look better.

Imprinted, debossed with gold or silver or other color foil, your menu covers will look sharp, professional & put your patrons in the mood.. for a great dining experience.

Reservations Books

Keep your reservations straight, & accurately fill time slots for maximum client service & profitable throughput.

Padded. 1/2" three-ring-binder style. "Reservations" foil stamped in Gold on bottom right corner.
Copper Menu Covers

Patina menu covers are brand new but they allude to something old.. history, tradition, richness & a marked sense of authenticity.

Each one unique, each one a treasure to hold.
Microfiber Cleaning Cloth

You really don't have to pay a lot for microfiber cleaning cloths.

Clean your kitchen, & your entire restaurant the easy way.

The most economical alternative, as cloths can be used over & over again.
Restaurant Sign Boards

They are new & versatile. Special fluorescent ink makes the board- & its message- come to life.

Light transmission through your writing creates a bright & colorful display that is sure to get noticed in your bar or restaurant.
Menu Papers

Open the floodgates of your creativity by choosing Trim-Fit Pre-Printed Menu Insert Papers.

Craft professional content for your new Menucoverman menu covers, or your exisitng menu covers.
Hotel In-Room Directory

Make an organized, coherent & smart presentation of your hotel's services, phone extensions, health spas, restaurants & what's happening in the vicinity.
Plastic Dunnage Racks

Store incoming bulk foods on easily-cleaned, non-rusting & quickly moved & reset plastic dunnage racks.

Works in any refrigeration environment, including walk-in freezers.

Superior air flow system prevents condensation & bacteria build up. One piece seamless plastic construction.
Add-A-Pages

With changing conditions, & ever moving restaurant dynamics, you need the ability to quickly modify your menu with the time of day, the event, the holiday, the chef.. you know the drill.

Add-A-Pages give you that flexibility in spades.
Compass Table Tents

Compass Three-Sided Table Tents broadcast your message in all directions.. or have something different to say from each unique vantage point.

Three-sided table tents feature a hardboard core, album-style corners, magnetic closures & clear sheet protectors to keep your content clean.
Menu Clips

Attach specials, announcements & coupons. It's too easy!

1-3/4" clear plastic clips have an adhesive back. Just peel & stick. 200 per bag.
Wine Glasses

Wine glasses in scores of shapes & styles ship from stock.

Imprinted wine & drink glasses allow you to put your name and/or logo on each glass, & hand them out on special occasions.

Your name will be seen in their living & dining room throughout the year, reminding them to return to you.
Tarifold Food Service

The Tarifold W291 Wall Unit is a handy non-electronic method for quick recipe access in commercial kitchens.

The Tarifold D291 can move easily with the action, & provide recipe information at the point where it is needed.
Tarifold Food Service
Elastics, Tassels, Barbs

Affix your menu in appropriate menu covers with traditional elastic cords.

Elastics can have decorative tassels or rounded 'barbs'
Please bookmark this page.. remember the name- Menucoverman for value, selection, quality & service!